Nicki Vineall and Alison McKenzie have created the ultimate salon setting for their clients to enjoy. Hair Boutique is a dream come true for the stylists who originally met when working together at Calvin's hair studio. Nicki and Alison have between them 50 years experience in unisex hairdressing, they are able to provide a service for all ages.
More...




Hair Boutique has a Parisian feel to it, chandeliers are placed centrally down the salon and gilt framed mirrors with cream shabby chic tables outline the walls. The focal point is the boutique reception desk which is centrally located in front of the damask feature wall; a chesterfield sofa is added for client comfort.


For the very latest news, offers and (juicy) gossip, why not join us on Facebook or Twitter? There are links on the top right of every page. We'd love you to get involved and be 'in the loop' to the latest trends and what we are up to.



The Hair Boutique insist on using quality, professional products, find out more...




Our customers are really pleased with our work, so much so, many genuine testimonials are available throughout our website but that's not all - EVERY photograph shown is taken by us, or from weddings where we have been involved - we don't use high-end photography of models that have never been in the salon, let alone had their hair done there - we only show hair we HAVE styled. So the photography may not be too special - but we will assure you, your hair will be!




Find out our latest offers...HERE





Opening Times:
Monday Closed • Tuesday 9:00-8:00pm
Wednesday 9:00-8:00pm • Thursday 9:00-8:00pm
Friday 9:00-8:00pm • Saturday 8:00-6:30pm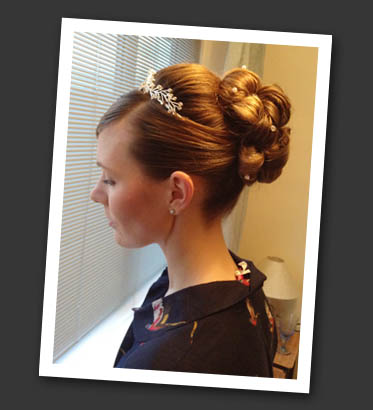 Testimonials:
"Wouldn't let anyone else near my hair with a pair of scissors, professional at all times, it's a pleasure to sit in your chair and be pampered."
Allison Denton

"Great stylist, helpful, knowledgable and fun xx"
Alison Kunze

"I would highly recommend Nicki she is fantastic with my daughter Molly whenever she has her hair cut. She also did my hair for my wedding recently and made me feel like a princess, I had so many people comment on it. I wouldnt go to anyone else for mine or my daughters hair anymore."
Donna Grange